Of Honey and Wildfires // by Sarah Chorn
Songs of Sefate #1
Pub Day: April 28, 2020
Publisher: Self-published
Length: 318 pages
"Love is not gentle. It is not soft. Love is the wildfire, and we walk into it over and over again, offering up our souls, and thanking fate when we get them back broken, sharp, and covered in char."

Of Honey and Wildfires
About the Book:
From the moment the first settler dug a well and struck a lode of shine, the world changed. Now, everything revolves around that magical oil.
What began as a simple scouting expedition becomes a life-changing ordeal for Arlen Esco. The son of a powerful mogul, Arlen is kidnapped and forced to confront uncomfortable truths his father has kept hidden. In his hands lies a decision that will determine the fate of everyone he loves—and impact the lives of every person in Shine Territory.
The daughter of an infamous saboteur and outlaw, Cassandra has her own dangerous secrets to protect. When the lives of those she loves are threatened, she realizes that she is uniquely placed to change the balance of power in Shine Territory once and for all.
Secrets breed more secrets. Somehow, Arlen and Cassandra must find their own truths in the middle of a garden of lies.
"I didn't realize I was the villain in my own story until it was too late to change anything."

Of Honey and Wildfires
My Thoughts:
I can say with all honesty that this book was unlike any other fantasy book I have read. I could say that it reminds me of this in one moment but then it reminds me of an entirely different one the next and all of them and none of them would do the comparison justice. One moment it is whimsical in its descriptions of nature and characters' feelings but in the next moment it turns unflinchingly raw and brutal in the way it cuts into the reader's heart. This woman does not shy away from tragedy. I was warned that my heart would be broken by the time I finished this book and the warnings were true but I still cannot wait to get back into this world and have my heart broken anew by more Chorn's beautiful writing with the next books in the series.
I loved the mixing of points of view and timelines. While some things felt a little unclear at first, the gradual reveal made for a great slow burning effect throughout the story in a way that wouldn't have been as good if everything was moving strictly chronologically. What really added some incredible depth to this book was how entirely different each POV was, not just because the characters had different personalities but because the way they viewed the world varied so immensely. I do wish there would've been a little bit more detail about the shine, the ways in which it affected the community and how it was utilized in every-day life, but in all honestly, I just did not want this book to end. I have a feeling it will end up in my top ten this year.
I bought Oh, That Shotgun Sky the same day I finished Of Honey and Wildfires. I had already pre-ordered Glass Rhapsody by then simply because I wanted to support the author since she is so sweet to everyone but finishing oHaF two weeks before the release of it made for a terrible wait. Of course, as it so often happens, life got in the way and I haven't been able to read the novella yet but I definitely plan on reading both it and Glass Rhapsody as my first two books during #IndieAugust.
"I longed to slip her soul from the ravages of her body and cradle it in my hands as I would a butterfly in summer. I would have stolen the dark off a raven's wing and created with it an eternal night if she but wished it."

Of Honey and Wildfires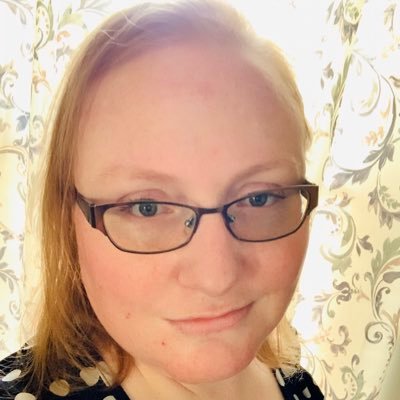 About the Author:
Sarah has been a compulsive reader her whole life. At a young age, she found her reading niche in the fantastic genre of Speculative Fiction. She blames her active imagination for the hobbies that threaten to consume her life. She is a writer and editor, a semi-pro nature photographer, world traveler, three-time cancer survivor, and mom. In her ideal world, she'd do nothing but drink lots of tea and read from a never-ending pile of speculative fiction books.
Sarah Chorn is one of my favorite authors to follow on Twitter. She is always interacting with her followers and readers, loves to talk up other people's books, and just seems like an all-around wholesome person. Follow her here.
Other books by Sarah Chorn:
Seraphina's Lament (The Bloodlands #1)
Oh, That Shotgun Sky (Songs of Sefate #1.5)
Glass Rhapsody (Songs of Sefate #2)
"Give me your broken heart, and the roaring storm of your shattered soul. Give it all to me. I am not afraid of the dark."

Of Honey and Wildfires