I've been meaning to do some tags to switch up my posts a little so here is one: The Mid-Year Book Freak Out Tag! Let's get right into it!
---
Best book you've read so far in 2021
Dang, this is hard already. I could take the easy way out and pick The Name of the Wind and The Wise Man's Fear for this as they this is my all time favorite series and I am rereading them but if I had to leave those out and choose new ones… even then I struggle to narrow them down. Since one of my goals this year was to try out more scifi, I'll use that genre to answer this question. So I'm choosing In the Orbit of Sirens by T.A. Bruno and Nophek Gloss by Essa Hansen.
In the Orbit of Sirens by T. A. Bruno took me completely by surprise at first but after some more reflection on it, it really isn't that surprising at all. I love fantasy because I love discovering new worlds and new creatures so of course a scifi book where someone gets to explore a new world and its creatures would be the perfect way to introduce me to the genre. I received the audiobook for free in exchange for a review and loved experiencing it for the first time in that format. I immediately bought a signed copy after I finished it and am thrilled to be receiving book 2 when it comes available as well.
I came across Nophek Gloss by Essa Hansen several times without really having much interest in it. You know, I don't really care for scifi after all. Or didn't at the time. But after deciding to foray into the genre and seeing… Trin? I want to say it was Trin. After hearing her rave about it and needing to spend an Audible credit, I decided to go for it. I'm so glad I did! What an incredible book!
---
Best sequel you've read so far in 2021
Does it count if I read the first one in 2021 as well? If so, here you go… Shadows of Self by Brandon Sanderson. I didn't think I would like the second era of Mistborn as much as the first but I'm actually finding myself really enjoying these books.
---
New release you haven't read yet, but want to
I haven't even read The Martian by Andy Weir yet, though I am correcting that next week probably, but this book just keeps nagging me. I'm hoping to find the time for it soon.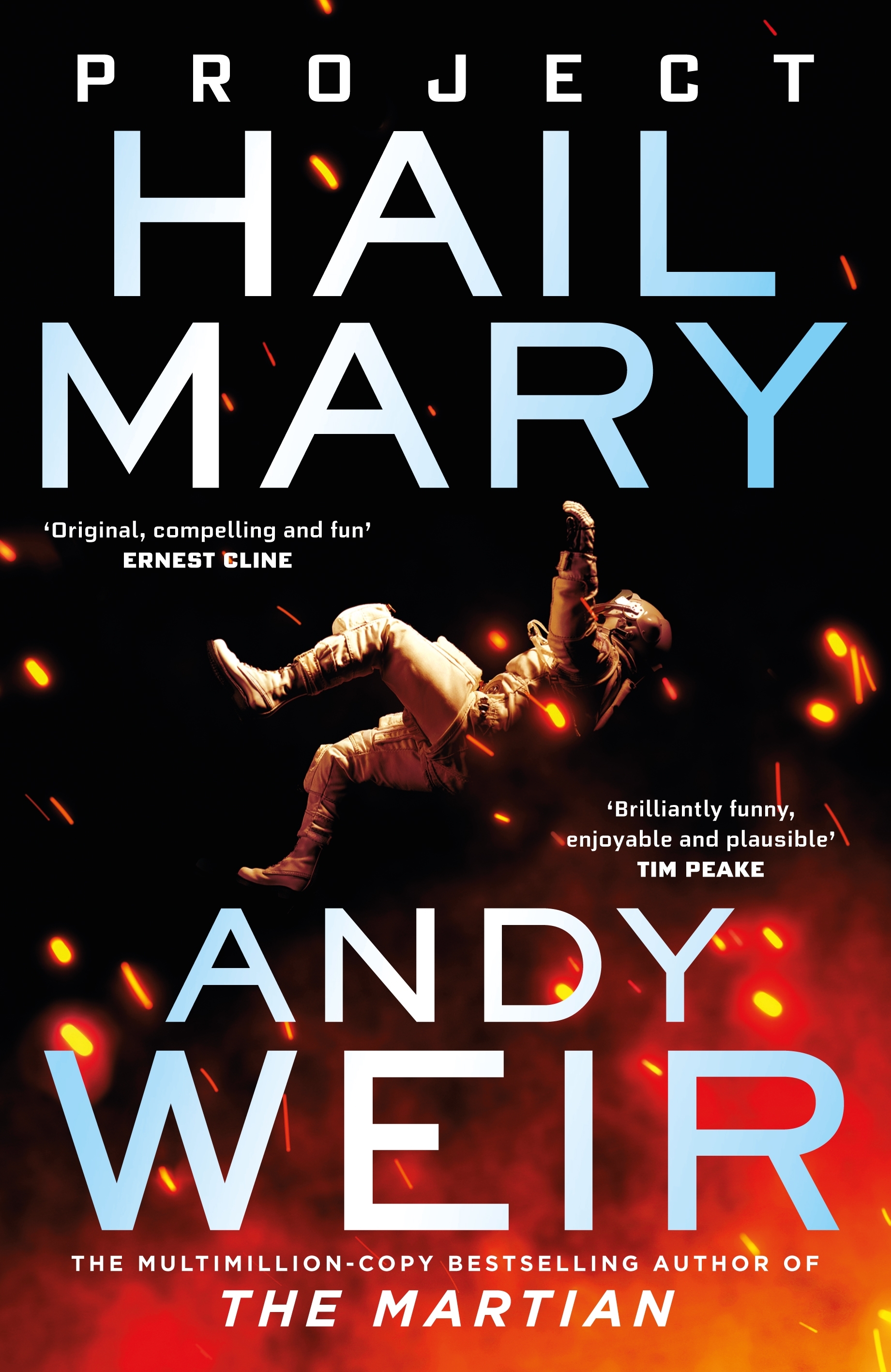 ---
Most anticipated release for the second half of the year
There are a bunch I'm excited for but these I'm excited for the most!
There's no cover yet as far as I know but I'm also super thrilled for The Bone Ship's Wake by R. J. Barker.
---
Biggest disappointment
I generally avoid answering this kind of question but there is so much raving around this series that I know it can take this one comment. I was very excited for this series but it just felt a little over the top and too much to me. Despite this, I am interested in reading more by this author and to see how her writing skills develop.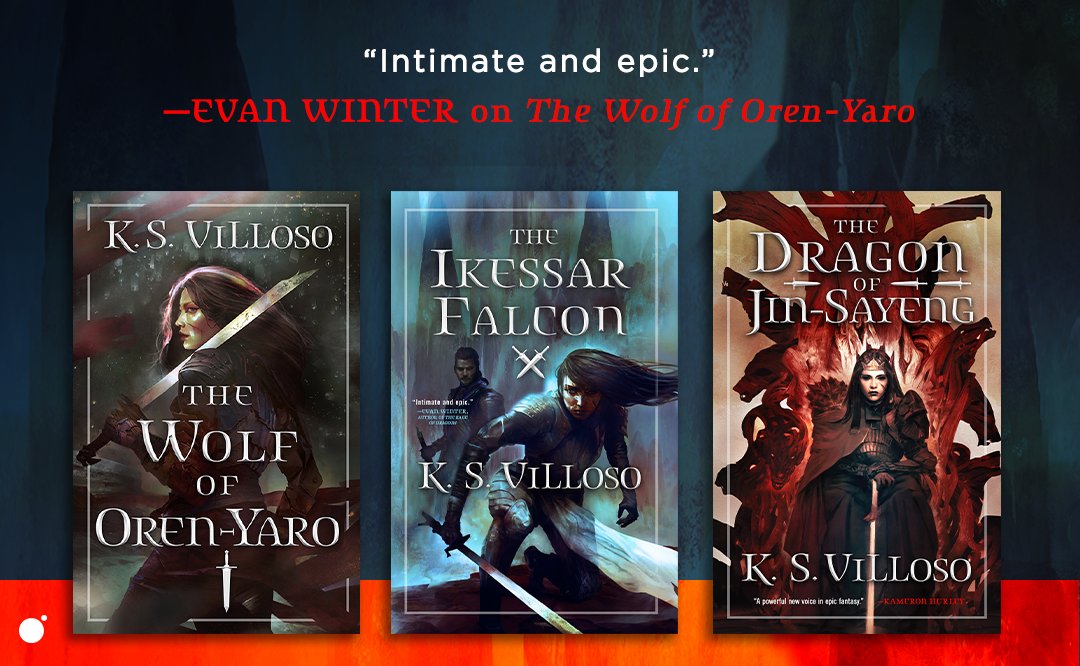 ---
Biggest surprise
Since I already mention In the Orbit of Sirens by T. A. Bruno above, I'll choose another for this prompt: Of Wicked Blood by Olivia Wildenstein and Katie Hayoz. I struggle with a lot of Young Adult fantasy books but this one was a lot of fun to listen to.
---
Favourite new author (debut or new to you)
That's a big question. I want to name several authors simply because I've enjoyed interacting with them so much but I haven't even read their books yet. That I will fix in the remainder of this year though. Focusing on those whose books I've read, there are these: Devin Madson, John Gwynne, Essa Hanson, and T. A. Bruno. I'm excited for more books of theirs in the future.
---
Newest fictional crush
Wayne probably from Wax & Wayne. I don't know how much I would enjoy him in person but I love reading about him. He's made me laugh so much!
I also enjoyed Pruett a lot from The Unbroken by C. L. Clark but I couldn't find any art for her.
---
Newest favourite character
Sazed from Mistborn is one of my favorite characters I've met this year. Usually when someone asks for a favorite, I mention Lucky Meas from The Bone Ships by R. J. Barker but I cannot claim that as new or for this year. Sazed though I've met recently and he has been so fun to learn about.
---
Book that made you cry
The Shadow of the Gods by John Gwynne. I won't give anything away but there was some heartbreak in there.
---
Book that made you happy
All Creatures Great and Small by James Herriot — The audiobook read by Nicholas Ralph was so much fun. I've never giggled so much and I have a feeling I may listen to it again next year.
---
The most beautiful book you've bought so far this year (or received)
Ooh this is a difficult one. I've acquired several beautiful books this year but I'm going to choose Of Blood and Fire by Ryan Cahill. It is absolutely gorgeous inside and out. I'm so thrilled to have a signed copy of it and that Ryan spoiled me with the bonus illustration!
---
What books do you need to read by the end of the year?
Hah. HAH. There are SO many. I'll be reading several more Brandon Sanderson books, The Legacy Trilogy by Matthew Ward, and a whole bunch more. I am going to focus my answer on books I'm hoping to read by authors I've enjoyed interacting with and/or that are self-published and part of my new reading goals.
---
Favourite book to movie adaptation you've seen this year
That is technically the the last prompt for this tag but since I have not seen any adaptations yet this year, let me choose a different prompt instead. Maybe someone else will pick up this tag after seeing my post and it will be their choice whether they want to include it.
Favorite cover art you discovered in 2021
This book comes across my Twitter feed regularly and the author has been a lot of fun to follow. The cover of the second book will be just as beautiful.
---
And that's it for the Mid-Year Book Freak Out Tag. Have you done it? Post it in the comments! What has been your favorite book so far this year?