Pub Day: June 1, 2021
Publisher: Orbit
Length: 448 pages
Affiliate Link: Buy here on Bookshop.org
Synopsis:
As the only Second Daughter born in centuries, Red has one purpose—to be sacrificed to the Wolf in the Wood in the hope he'll return the world's captured gods.
Red is almost relieved to go. Plagued by a dangerous power she can't control, at least she knows that in the Wilderwood, she can't hurt those she loves. Again.
But the legends lie. The Wolf is a man, not a monster. Her magic is a calling, not a curse. And if she doesn't learn how to use it, the monsters the gods have become will swallow the Wilderwood—and her world—whole.
My Thoughts:
This book obviously is based on a fairytale. Between Red and the Wolf, it's not trying to hide that fact. But, while reading this, not only did I get Red Riding Hood vibes, it also reminded me of Beauty and the Beast, Snow White, and even Princess Mononoke! That last one especially with the responsibilities of the main character towards the woods, the magic born from their connection, and the darkness it lends to the entire book. Because – do not be mistaken: this is definitely not a light-hearted Disney story!
While it was difficult to hold out hope for a happy ending, the story still – or maybe because of that – kept me intrigued the entire way through as I had a difficult time seeing how it could end well. The characters' frustrations and hopelessness felt so realistic, which may make it a strenuous read for some, but to me it was very different from my usual reads so I found it interesting to follow along. I like books that invoke strong feelings, even if they aren't exactly happy ones. The prose was well done without being too flowery, pretty but functional. I was able to imagine the scenery so well without getting caught up in it and being distracted from the plot. While the characters did feel a little cliched here and there, I still found them well-developed and believable. Their feelings made sense and were well incorporated into the storyline.
I love learning about magic systems and do hope that book 2 will go into a little bit more detail about this than we got this time around. The setup and contrast is interesting but I do have to be honest and admit that I didn't entirely understand what was going on when she herself finally understood (for lack of better wording to avoid spoilers). I am planning on rereading that section to see if it gets clearer upon repeat. Overall though, I really enjoyed the plot and am looking forward to book 2. It was difficult to skip the sneak peek for it but I am making myself be patient until I can read it all!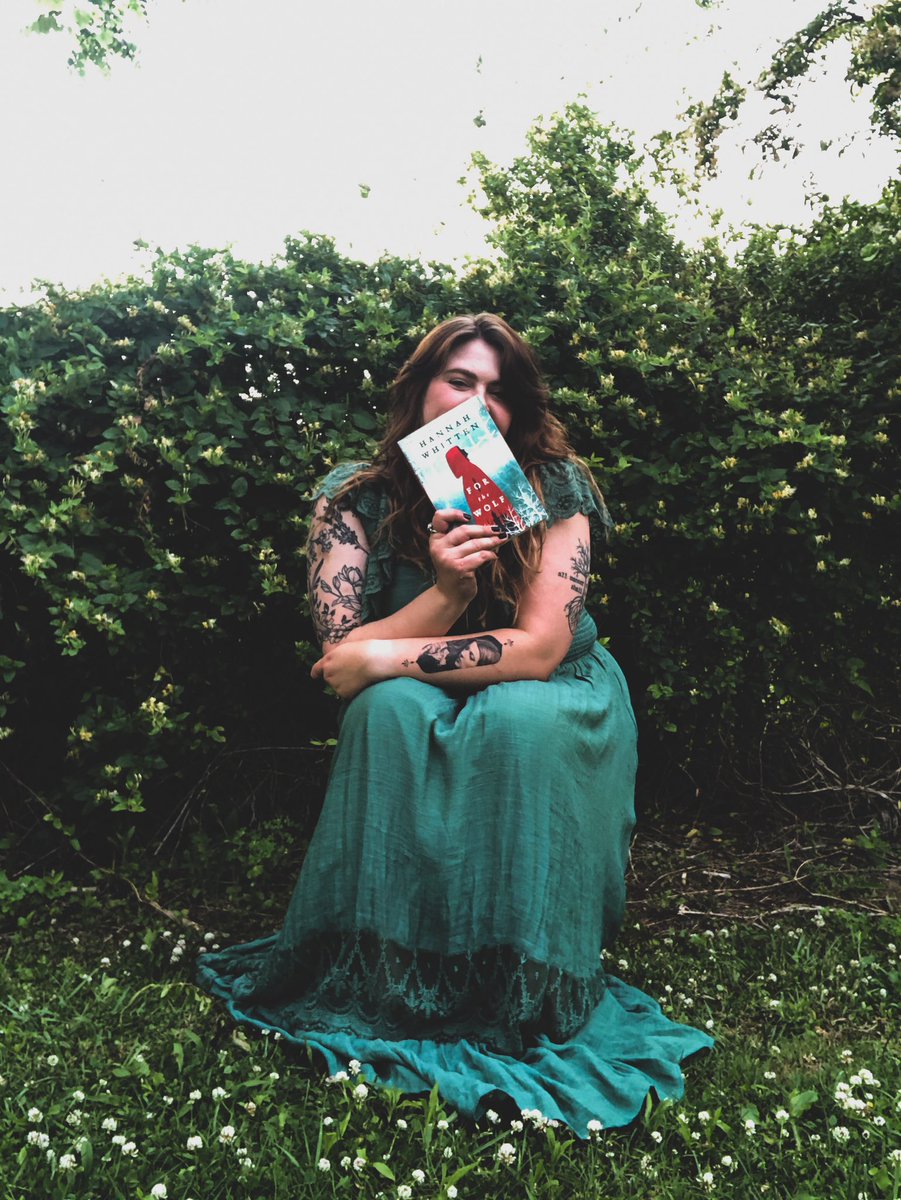 About the Author:
Hannah Whitten has been writing to amuse herself since she could hold a pen, and sometime in high school, figured out that what amused her might also amuse others. When she's not writing, she's reading, making music, or attempting to bake. She lives in Tennessee with her husband and children in a house ruled by a temperamental cat.
About the Publisher:
Orbit is a leading publisher of Science Fiction and Fantasy, with imprints in the UK, US and Australia. They publish across the spectrum of Science Fiction and Fantasy – from action-packed urban fantasy to widescreen space opera; from sweeping epic adventures to near-future thrillers. Launched in 2007, Orbit US is the Science Fiction and Fantasy imprint at Hachette Book Group USA.
Thank you to the author, publisher, and NetGalley for providing me with a free copy in exchange for an honest review.