Another week is almost over, and with that sadly the weekend as well. I have finished several books from last week and am ready to start this week with some new ones!
Audiobook
Hello I Want to Die Please Fix Me // by Anna Mehler Paperny // narrated by Kirsten Potter
Synopsis:
In her early twenties, investigative journalist Anna Mehler Paperny had already landed her dream job. On the surface, her life was great. Nevertheless, she spiraled out, attempted suicide (the first of more attempts to follow), and landed in the ICU and then in a psych ward before setting out to tackle her recovery.
In Hello I Want to Die Please Fix Me, Mehler Paperny turns her journalist's eye on her own experience and others'—in the ward; as an outpatient; facing family, friends, and coworkers; finding the right meds; trying to stay insured and employed. She interviews psychiatrists and other experts to reveal how primitive our methods of healing the brain still are—and provides an invaluable guide to a system struggling, and often failing, to help those in need. At once heartrending and humorous, outraging and serious, this is essential reading for anyone touched by depression—and that's everyone.
Why did I choose this:
It's a memoir and it's about mental health, two things I love reading about.
Current Thoughts:
I'm loving it! While I hate that the author had to go through these experiences obviously, I really like how she wrote this book. She very thoroughly researched many aspects of depression and suicide, and I am learning so much while listening to this book! It has a really good balance between facts and personal experience.
Kindle Book
The Book of Two Ways // by Jodi Picoult
Synopsis:
Everything changes in a single moment for Dawn Edelstein. She's on a plane when the flight attendant makes an announcement: Prepare for a crash landing. She braces herself as thoughts flash through her mind. The shocking thing is, the thoughts are not of her husband but of a man she last saw fifteen years ago: Wyatt Armstrong.
Dawn, miraculously, survives the crash, but so do all the doubts that have suddenly been raised. She has led a good life. Back in Boston, there is her husband, Brian, their beloved daughter, and her work as a death doula, in which she helps ease the transition between life and death for her clients.
But somewhere in Egypt is Wyatt Armstrong, who works as an archaeologist unearthing ancient burial sites, a career Dawn once studied for but was forced to abandon when life suddenly intervened. And now, when it seems that fate is offering her second chances, she is not as sure of the choice she once made.
After the crash landing, the airline ensures that the survivors are seen by a doctor, then offers transportation to wherever they want to go. The obvious destination is to fly home, but she could take another path: return to the archaeological site she left years before, reconnect with Wyatt and their unresolved history, and maybe even complete her research on The Book of Two Ways—the first known map of the afterlife.
As the story unfolds, Dawn's two possible futures unspool side by side, as do the secrets and doubts long buried with them. Dawn must confront the questions she's never truly asked: What does a life well lived look like? When we leave this earth, what do we leave behind? Do we make choices . . . or do our choices make us? And who would you be if you hadn't turned out to be the person you are right now?
Why did I choose this:
I haven't read many books by her but the ones I did read have been really good. I was excited to see such a popular author on NetGalley and jumped at the chance to read one of her books early.
Current Thoughts:
I don't really have any current thoughts on this because I'm literally on page 1. I finished my other kindle book at 1am and wanted to go ahead and choose my next one. I am a little apprehensive though because there have been some very mixed reviews about this from her longtime fans.
Book on my Phone
Generation Brave – The Gen Z Kids Who Are Changing The World // by Kate Alexander // illustrated by Jade Orlando
Synopsis:
Gen Z is populated—and defined—by activists. They are bold and original thinkers and not afraid to stand up to authority and conventional wisdom. From the March for Our Lives to the fight for human rights and climate change awareness, this generation is leading the way toward truth and hope like no generation before.
Generation Brave showcases Gen Z activists who are fighting for change on many fronts: climate change, LGBTQ rights, awareness and treatment of mental illness, gun control, gender equality, and corruption in business and government at the highest levels. Illustrated throughout, this book will offer a celebration of what might be the most influential generation of the century, including profiles of figures such as:
Simone BilesJaden SmithJazz JenningsHaile ThomasYara ShahidiNadya OkamotoMarley DiasHelena GualingaFionn Ferreira. . . and other amazing kids who are using their voices for good.
Why did I choose this:
As a big fan of Rebel Girls, I obviously like strong role models for children, teenagers, and adults. This book looked perfect in that regard!
Current Thoughts:
This books is wonderful! There is so much awesome and educational information in it about the different activists and their causes! It goes into more detail than the Rebel Girls books if you are familiar with those but all of it is great! I really like the illustrations as well! I can't wait to share my review about this one with yall!
Print Book
Basic Bitchen // by Joey Skladany
Synopsis:
Embrace your inner basic bitch with these 100+ everyday recipes for "basic" meals you shamelessly love.
In a world where everyone seeks to be special and pride themselves on their differences, there is one common bond that unites us all—basicness. And while some rock the Ugg boots and drink pumpkin spice lattes more than others, we can all still appreciate the simple pleasures that mimosas, avocado toast, and acai bowls bring. And that's okay!
Basic Bitchen celebrates and embraces the basic bitch lifestyle through food, offering step-by-step recipes for the most fundamental (and delicious) of all dishes.
In addition to these easy, fun, and flavorful crowd-pleasing recipes, Chowhound editor Joey Skladany provides tips and tricks for cooking basics, such as how to build a pantry and cooking tools that every chef needs. Take your cooking skills beyond the microwave and make meals all of your friends will enjoy.
Why did I choose this:
I mean, look at it.
Current Thoughts:
Yes, you're seeing that right. Until a few days ago, this was a kindle book of mine but since there are some book types, like children's books and cookbooks, that just look funky on a kindle (at least a kindle as old as mine lol), and it was past the pub day anyways, I decided to just buy it instead. I knew I would get this one eventually anyways. I love how bright it is and the name just asks for this book to be displayed in the kitchen for everyone to see.
Jo and Laurie // by Margaret Stohl and Melissa De La Cruz
Update:
Yes, I'm still working on this one. I haven't picked it up at all this week. But I am going to try to read at least two chapters every day this week, which shouldn't be too bad because a lot of them are relatively short.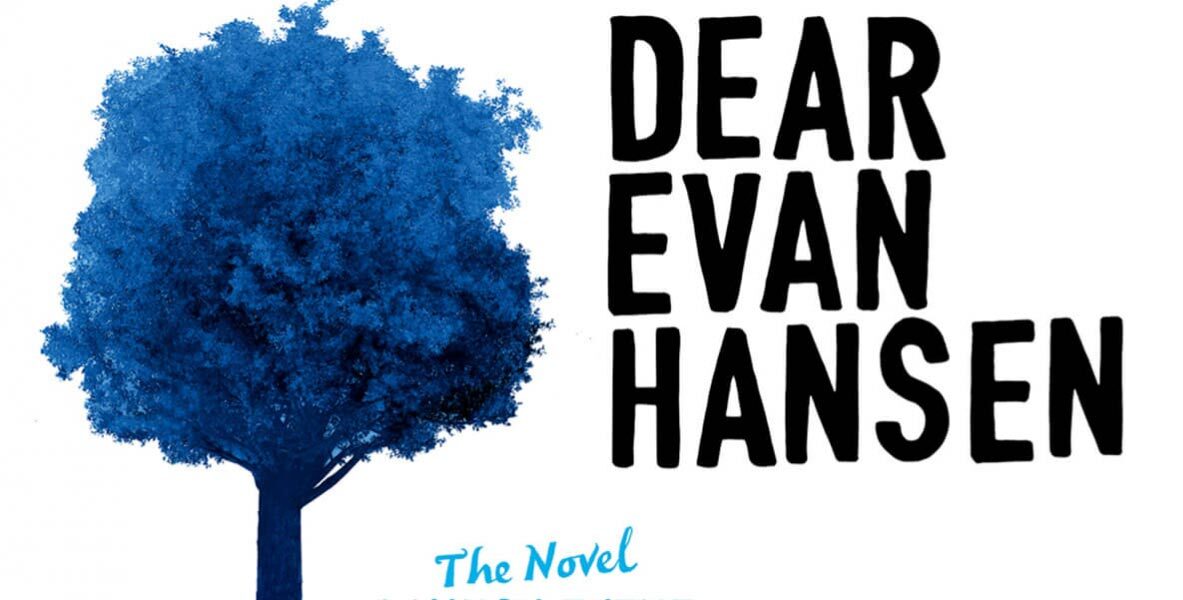 Dear Evan Hansen // by Val Emmich with Steven Levenson, Benj Pasek and Justin Paul
Synopsis:
Dear Evan Hansen,

Today's going to be an amazing day and here's why…
When a letter that was never meant to be seen by anyone draws high school senior Evan Hansen into a family's grief over the loss of their son, he is given the chance of a lifetime: to belong. He just has to stick to a lie he never meant to tell, that the notoriously troubled Connor Murphy was his secret best friend.
Suddenly, Evan isn't invisible anymore–even to the girl of his dreams. And Connor Murphy's parents, with their beautiful home on the other side of town, have taken him in like he was their own, desperate to know more about their enigmatic son from his closest friend. As Evan gets pulled deeper into their swirl of anger, regret, and confusion, he knows that what he's doing can't be right, but if he's helping people, how wrong can it be?
No longer tangled in his once-incapacitating anxiety, this new Evan has a purpose. And a website. He's confident. He's a viral phenomenon. Every day is amazing. Until everything is in danger of unraveling and he comes face to face with his greatest obstacle: himself.
A simple lie leads to complicated truths in this big-hearted coming-of-age story of grief, authenticity and the struggle to belong in an age of instant connectivity and profound isolation.
Why did I choose this:
It's our current Corona Book Club pick.
Current Thoughts:
I'm about two weeks behind on starting this and still haven't cracked it open technically (SORRY KACIE). But I will really focus on this one this week!

And that's it for today! It's weird to have only one Kindle book at a time honestly but I'm trying to put more focus on one in each category (obviously not happening in prints this week!) because I'm obviously already spread thin enough. I'm at least excited that throughout the year, I have had very very little DNFs.
Having said that, I am really hoping to get The Trials of Koli from Orbit Books this week on NetGalley! They approved my request on Friday for The Book of Koli and I devoured it yesterday! It was the first time in years where I spent that much time in one day reading and stayed up until 1am to finish it! I am desperate to get the next one!