I don't know if you've noticed but I've been trying to up my review game by writing longer reviews and including additional information about the books and authors. I want to show how much I appreciate receiving these ARCs by promoting them as best as I can. But today I want to share my short and sweet reviews of a couple of books that I really enjoyed since starting with NetGalley. These are just a couple of short paragraphs each so they won't take up much of your time!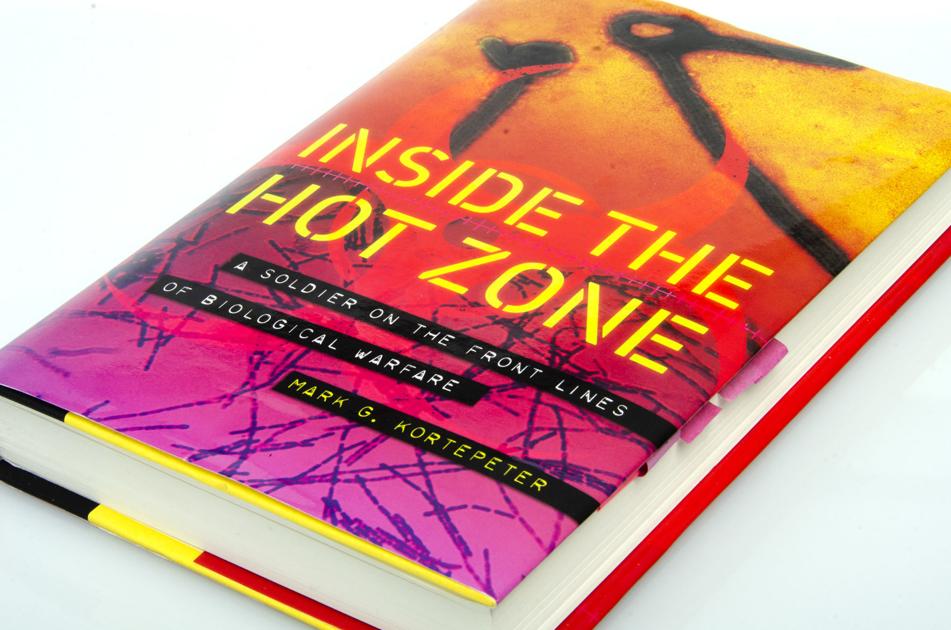 Inside the Hot Zone // by Mark G. Kortepeter
Inside the Hot Zone by Mark G. Kortepeter is an inside account of one of the most dangerous workplaces in the US: USAMRIID, the United States Army Medical Research Institute of Infectious Diseases. Kortepeter speaks candidly of his experiences in several different positions at the Institute and in the field of infectious diseases. There are situations he tells of that may make you think you're reading a thriller, instead of real-life accounts of germ warfare, natural disease outbreaks, and dreadful investigations by the FBI.
As a fan of memoirs that involve diseases, this book had me hooked right from the start. While at points, the order of the chapters may seem somewhat disjointed, he does circle back to make the reader understand the importance of why he tells his story the way he does. Kortepeter has a talent for conveying the importance of the events as well as the reactions and feelings of those affected by them. As a reader, you can almost feel the frustration and horror, the excitement and anticipation, the love for science and the disappointment of those betrayed by the desk warriors that make major decisions that negatively affect every day life at USAMRIID.
If you enjoy action-packed novels or have been held back from memoirs because you expect them to be dry rather than exciting, then Kortepeter's book is the right one to dive into and be convinced otherwise. It will leave you with a great deal to think about the way organizations are run, how when it is convenient you may be treated as guilty until proven innocent rather than the opposite, and how reality can sometimes be more thrilling than fiction.
Island Affair // by Priscilla Oliveras
From the #netgalley description: "…family dinners, bike tours, private snorkeling trips . . . sharing secrets, and slow, melting kisses."
Island Affair by Priscilla Oliveras is a fun beach romance novel with a Latin twist. Social Media Influencer Sara Vance is stood up last minute at the Key West airport by the boyfriend she is supposed to bring to her family vacation – a vacation that is supposed to be stress-free and relaxing for her mother who is recovering from a serious illness. Desperate to not disappoint the family she has been wanting to impress for so long, she propositions the hot firefighter she meets outside the airport. Luis Navarro, who was just put on a mandatory break by his boss and who usually never does anything like this, surprises both Sara and himself when he agrees to be her pretend boyfriend. Last-minute studying and a lot improvising in front of her and his family has them stumbling through the week and over some not-so-pretend feelings. Will one week be enough to work through their past issues and mistakes or is this just a flash-and-burn beach romance after all?
The premise sounded very unbelievable to me (obviously I don't read many romances) but after I read the #firstlook on @BookishFirst, I knew I wanted to read this one anyway because I just cannot say no to a smoking hot Latino firefighter. Unbelievable or not, I enjoyed this novel a lot! The tensions between Sara and Luis, both sexual and related to their past troubles, keep you on your toes and the two completely different family dynamics are both so easy to relate to. I really like how Oliveras regularly used Spanish phrases throughout the book but kept the story flowing well with the translations. Was it a little predictable? Definitely. Did I care? Not at all. I thoroughly enjoyed this beach read and am excited for the next one!
Everything Here Is Under Control // by Emily Adrian // narrated by Madeleine Lambert
A note from the publisher: "Emily Adrian is the author of two critically acclaimed young adult novels, Like It Never Happened and The Foreseeable Future. Everything Here is under Control is her first adult novel. She lives in New Haven, CT, with her husband, her son, and their dog, Hank."
Everything Here Is Under Control is a fictional novel by Emily Adrian about a new mother that grew up in rural Ohio but moved to New York with her partner. After a fight with him, she packs her baby into the car and drives back to Ohio with the plan of staying with her mother but at the last minute decides to show up unannounced at her childhood best friend's place. Over the following days, she remembers the ups and lows of her life related to her partner and her best friend, and slowly comes to terms with things that she has struggled with for years.
I had mixed feelings when I first started this book. It felt very slow and I was not so sure about the narrator either. But as it went on, I realized I started getting very invested in the characters and that the narrator was actually perfect for this story after all. The way she relayed the emotions – or sometimes lack of emotions – for the different characters enhanced the story and made it feel so realistic and relatable. You could feel the desperation and the triumph, the love and the loss, the understanding and growth of the characters. This is a well-done story focused on characters, rather than specific events, and I hope to see more like it from this author soon.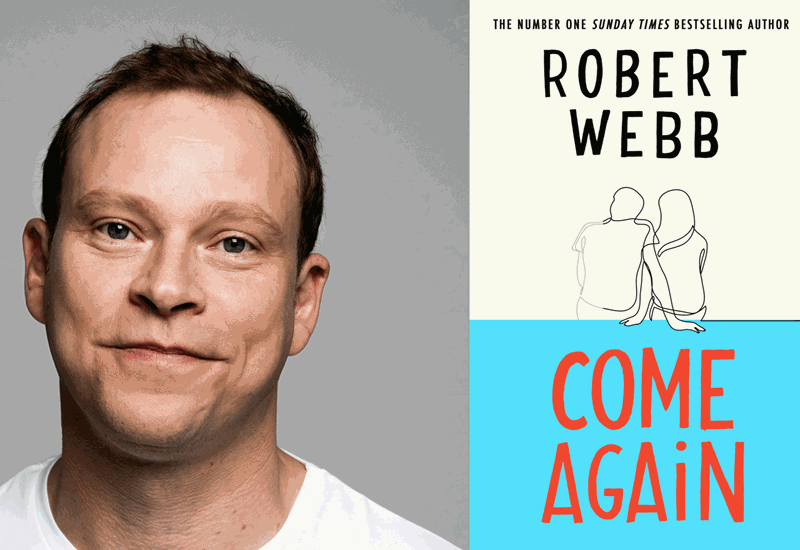 Come Again // by Robert Webb // narrated by Olivia Coleman
In Come Again by Robert Webb, the main character, a somewhat recent widow, tries to do one more good thing for the world before she ends her life because she believes that going on just would not be worth it without her beloved husband. When she wakes up in her 18-year-old body though, reliving Day 0 of the 10,000 she's known him, she thinks she has a second chance to do better this time around. Everyone deserves a second chance after all.
Come Again is a good mixture of romance and unexpected action, and the different components that make up this story quickly draw you in and keep you hooked. The author easily describes the feelings of the main character in a way that makes them relatable or at the least understandable, and he keeps the story moving at a good pace. This book was narrated by Olivia Coleman, who was an excellent choice. Her voice, speed, and emotions greatly added to the story and I hope I can listen to her again soon.
Thank you to the authors, publishers, and NetGalley for providing me with free copies in exchange for honest reviews. I have really enjoyed myself since joining the page and am looking forward to many more awesome books.