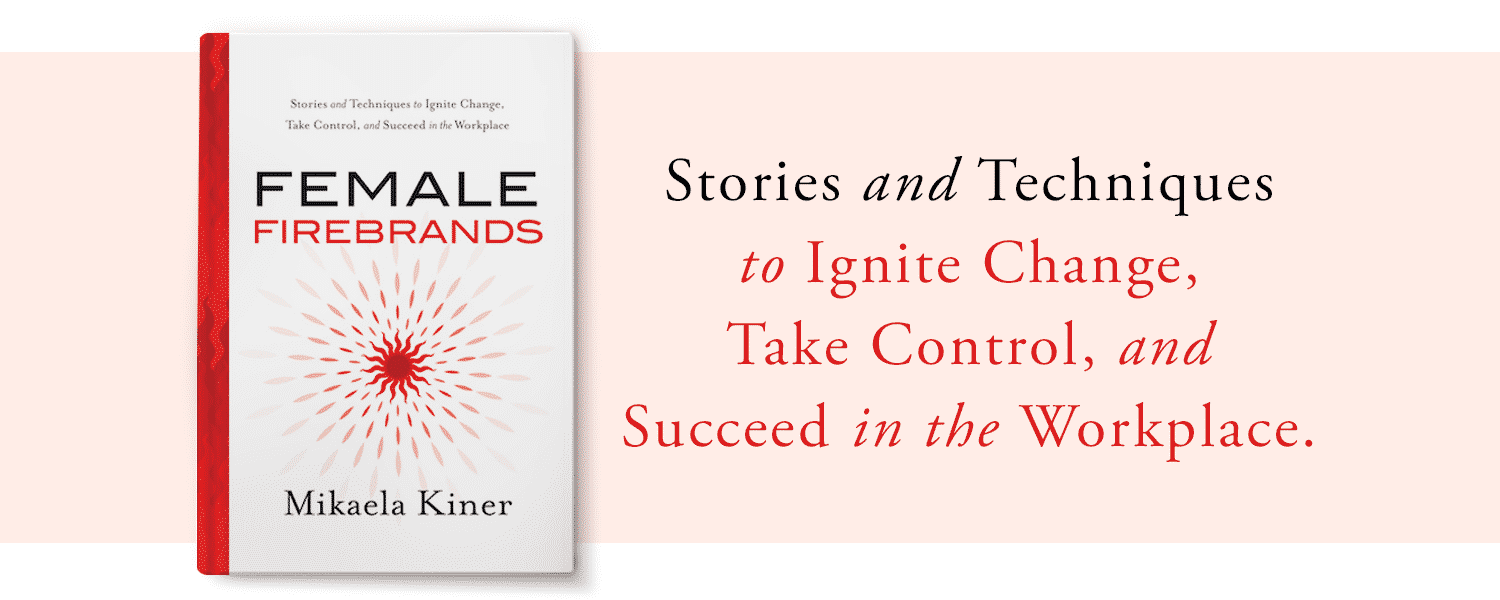 Female Firebrands // by Mikaela Kiner // narrated by Julie Eickhoff
Pub Day: January 07, 2020
Publisher: Greenleaf Book Group
Synopsis:
Female Firebrands by Mikaela Kiner is a modern guide for how to be a woman in the workplace. She interviewed 13 women in the workplace about their positive and negative experiences. She covers a lot of topics from #MeToo to equality, diversity in terms of not just gender but also race, glass ceiling vs. concrete ceiling, and more. It asks personal questions and includes checklists that anybody could use.
My Thoughts:
This book blew me away. I was not expecting it to be so personal but of course, with so many examples, many women in the workforce will find something they can relate to that either was way out of line or just not quite right. I really enjoyed hearing from so many women in important positions but it was frustrating to see that there are still so many issues for women. I have to admit that I was skeptical when she first brought up HR as I have some less than positive experiences with that department myself. But it was fascinating to hear what she feels like an HR department should be like and her different experiences herself because it reminds me of what my expectations used to be as well. I loved the checklists at the end of the chapters, the many topics she covered, and how there were concrete examples of what we can do to make change happen as well as support each other. She did well describing new words throughout the book, but it was nice to have a glossary at the end as well.
I generally prefer non-fiction books to be read by the author of the book but have no complaints about Julie Eickhoff at all. She did an excellent job narrating this book with her clear voice and a great speed. I enjoyed listening to her.
A big plus that I love is that part of the sales of this book will benefit an organization that was spoken about several times in the book: BEST – Businesses Ending Slavery and Trafficking.
About the Author:
Mikaela Kiner has an MS in Human Resources Management, is a certified executive coach, and is an experienced consultant. In 2015, Mikaela founded Reverb, a leading provider of innovative HR services for startups and growing companies in the Pacific Northwest. An HR leader for nearly twenty years, Kiner enjoys coaching leaders at all levels and helping companies build healthy, inclusive cultures. She's been quoted in Fast Company, The Wall Street Journal and The Muse, and is a member of the Forbes Human Resources Council. Mikaela is married to Henry, a musician, artist, and teacher. Their two children, Simon and Sidonie, are good at challenging the status quo and are a constant source of learning and laughter. She lives with her family in Seattle.
About the Publisher:
Greenleaf Book Group is a publisher and distributor that specializes in the development of independent authors and the growth of small presses. Our publishing model was designed to support the independent author and to make it possible for writers to retain the rights to their work and still compete with the major publishing houses. In addition to the books we publish, we distribute select titles from independent publishers to major trade outlets, including bookstores, libraries, and airports.
Thank you to the author, publisher, and NetGalley for providing me with a free copy of this audiobook in exchange for an honest review.